Android Antivirus Apps Are fake and Ineffective to a virus.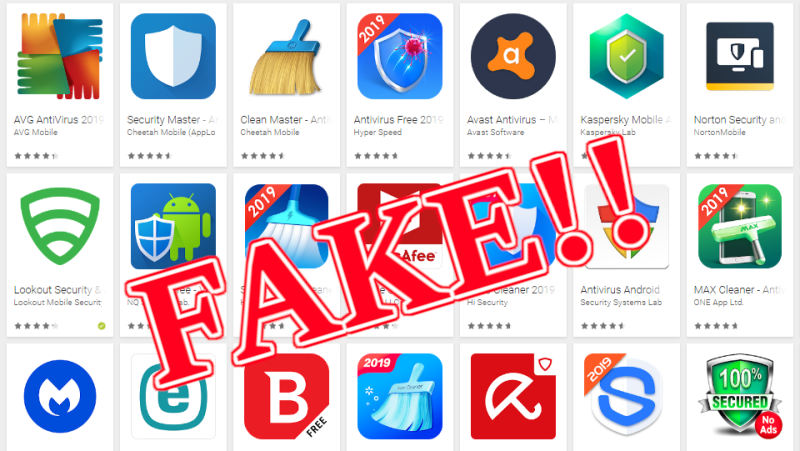 Antivirus app most commonly uses by android user turn out to be fake base of research carried out and published by an Austrian antivirus-testing lab which declares that most of the antivirus apps are fake, ineffective and unsafe for your android device.
A
Group of researchers at the AV-Comparatives which is an anti-virus testing lab conduct a test on 250 android antivirus apps from the google play store against an rough estimate of 2,000 or more malware samples. In the process of testing malware against the Android antivirus, they discovered that 30% of 2,000 malware samples that was thrown against antivirus only 80 has the ability to detect the malware thrown at it in which another testing with zero false alarms.
The study also verifies that 138 Antivirus app vendors detect less than 30% of the Android malware samples, or had a relatively high false alarm on popular clean files from Google Play Store.
You Also want to know how: Hackers are tapping in phone network using SS7 Exploit to empty bank accounts.
"Less than one in 10 of the apps tested defended against all 2,000 malicious apps, while over two-thirds failed to reach a block rate of even 30 percent", the lab said in a press release.
"The main purpose of these apps seems to be generating easy revenue for their developers, rather than actually protecting their users."
The researchers admitted that they don't just use random malware but instead they used 2,000 of the most common Android malware of 2018, in order to enhance their accuracy.
The Researchers stated that they install all apps on a physical system instead of using emulators, in which they use an automated testing process (developed in co-operation with the University of Innsbruck) which the automatically open a device web browser and download a malware-infected app and install it on the android phone.
100 percent of the malware samples was detected by 23 of antivirus app and 14 apps managed to achieve 99 percent.
"We consider those apps to be risky, that is to say, ineffective or unreliable. In some cases, the apps are simply buggy, e.g. because they have poorly implemented a third-party engine. Others detect only a handful of ancient Android malware samples, and allow any apps that contain certain strings, making them likely to pass some quick checks and thus be accepted by the app stores", the lab researcher said.
You May also Like : IPhone X, Samsung Galaxy S9, Xiaomi Mi 6 Hacked at Pwn20wn Tokyo 2018
The CEO and founder of AV-Comparatives, Andreas Clementi stated. "Although the number of Android security apps on the market has increased since last year, our test shows that a smaller proportion of the available apps will actually provide effective protection. Last year, a third of the security apps we tested failed to detect even 30 percent of malicious samples; this year, that proportion rose to over two thirds."
Clementi also wants to warn antivirus users who depend on application rating and download counts to install the app on their devices, cause they can be fake and dangerous for your android device.
"User ratings in the Google Play Store might show that a security app is easy to use. However, without independent testing, users cannot be sure if its detections are genuine, or whether it has given a clean bill of health to a malicious program. Our test report lets you know which programs will protect your Android device, without false alarms," Clementi added.
Over pass few years google has made it a priority to remove fake and malicious app from the play store.
Security application has been remove from the play store from 32 vendors and more to be expected in the coming future.
Now here are: 11 Security tech terms that you should know.
AV-Comparatives has also compiled a complete list on their site of all the application and there testing results with detail methodology used.