How To Change Android IMEI To Blackberry IMEI

How To Change Android IMEI To Blackberry IMEI
How to change your Android smartphone IMEI so you can get more MB mega bits on your android phone from you ISP ( Internet Service Provider)
G

lo Bis on Android is the cheapest data plan for Android users in Nigeria. The process involves changing your IMEI number from Android To Blackberry and then subscribing for Glo blackberry data bundle. In this article we're going to take you through the process of changing your IMEI number and using Glo Bis on Android.
How to Hack Android Phone With Kali Linux Msfvenom
Glo Bis On Android : The Requirements
The process is easy and you can complete this in less than 10 minutes. Before we proceed , you'ld need to download the following files :
Steps  :                                                                                                                                                                                                                           Write the following in your dialler *#7465625# or *#*#3646633#*#*
Click to Call pad or connectivity options.
Find out CDS Information and tap on it.
    3. Check out for Radio Information.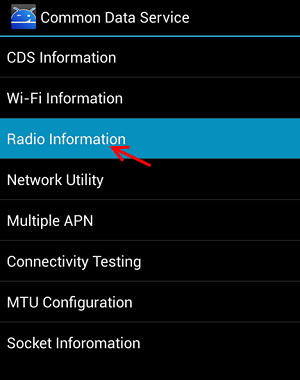 If your phone has dual SIM space, there will be two options for you, select the one which you wished to go with.
You can now change the IMEI number following –
AT +EGMR=1,7,"IMEI_1" and "AT +EGMR=1,10,"IMEI_2" (replace IMEI_1 and IMEI_2 with your IMEI no)
For example : AT =EGMR=1,7"9100XXXXXXXXXXXX
And click to send.
Video Tutorial

Video Tutorial 2