Hongmeng OS: Huawei's New Android Replacement.
Huawei, a few weeks back Google ban Huawei from using Google play services and Android OS on any of their smartphones, following the trade restriction from the U.S's in which Huawei responded with Hongmeng Huawei New Android Replacement operating which has been their backup OS for over a year.
H
uawei new OS and everything you need to know about it, the company recently registered
"Hongmeng OS"
as trademark patented in China.
Hongmeng Huawei New Android Replacement
As of this moment in time, Huawei has revealed their new information about their new OS, which I believe it's safe to say its android replacement, by of the recent event which they no longer have allowed to use the Android platform on their devices.
You May also Like : Android Antivirus Apps Are fake and Ineffective to a virus.
This step taken by Huawei will allow the company to continue in the smartphone business, According to EUIPO Hongmeng Os will debut as Ark OS.
The Company has filed trademarks with the European Union Intellectual Property Office as of May 24, 2019, the trademarks filed by Huawei include HUAWEI ARK OS, HUAWEI ARK, ARK and ARK OS.
So it's clear that Huawei will soon come up with its own OS and overcome restriction issue that the company currently facing, right now.
Huawei Hongmen OS: Basic Features And Design Layout.
As we all know, Huawei has its own custom skin known as EMUI that the company uses on top of Android OS.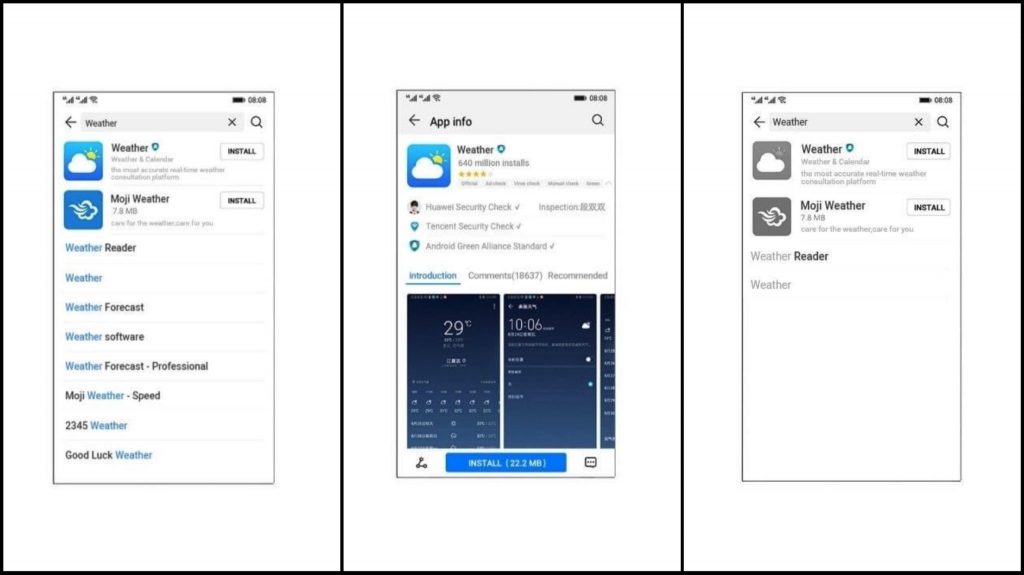 The Hongmen OS will retain some of the most exclusive features from EMUI. Huawei stated that Ark OS will be able to run almost every Android application but it won't be based on Android.
The above image is a certain element of Huawei new interface were revealed when the company filed a claim at the DPMA.
Huawei will also introduce their own App Store that will be named as AppGallery, which is necessary since they can no longer use Google and Microsoft products.
You may also like: 11 Security tech terms that you should know.
In addition to smartphones, Huawei Ark OS would also function on tablets, computers, and smart home appliances.
Was Huawei Planning for this all along ?
Base on recently reports Huawei knew that this day will definitely come up soon or later. The company developed its own backup OS Back in January 2018 according to Huawei officials, the new operating system should be released to China users by the ending of 2019. On the other hand, the global edition will be released in early 2020.
So far, So good it will appear that Huawei will be back on their feet after all, so you can share your opinion on Huawei's new OS in the comment section below.