How To Check Your IP Address in Kali Linux [Tip]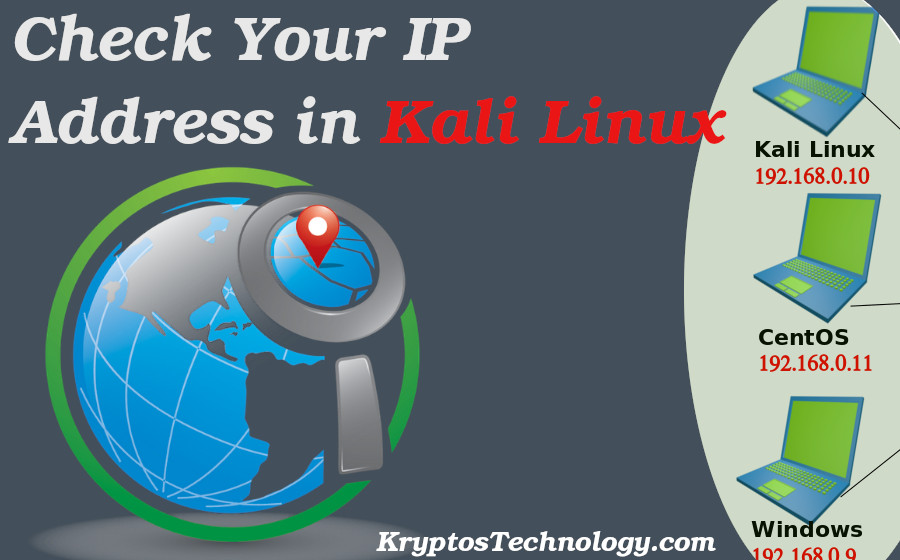 Question what your IP address is? Here we are going to show several ways you check your IP address, both internal and public, in Kali Linux and other Linux distributions.
K
nowing the IP address of your device is important when troubleshooting network issues, setting up a new connection, or configuring a firewall.
IP stands for Internet Protocol, which is a set of predefined rules that govern the way data packets been transferred over the internet. 
An IP address, which is usually just called an IP, is a series of numbers used to uniquely identify a computer/device on a network or the internet. The IP address indicates the location of a device on a network: it is a unique identifier for devices. 
The uniqueness of an IP Address is similar to your home address uniquely identifying a house. Every house is identified by a street number (IP address) that can be located on a particular street (network address). As such, two computers cannot have the same IP address on a network (Tow house can't have the same address).

An IP (Internet Protocol) Address can be categories into either, Public and Private.
A public IP is an IP Address that is unique and can be accessed from the Internet. Private IP addresses are reserved for internal use within your private network without being directly exposed to the Internet. Furthermore, there are two types of IP addresses, IP version 4 (IPv4), and IP version 6 (IPv6).
Checking your IP Address in Kali Linux [Terminal Method]
Here are some of the simplest and fastest ways you can check your IP address using the Linux command line driven interface.
The above command will show you both IPv4 and IPv6 addresses: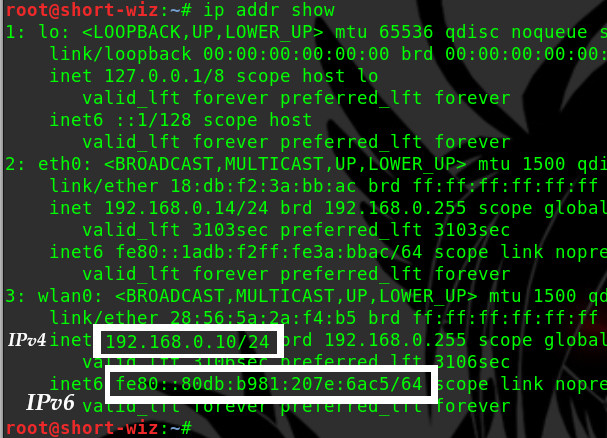 You may also like: Tracking GEO Location from images
You can further shorten this command toIP a. It will give you the same result.
If you prefer to get minimal details, you can also use the hostname:
Checking your Public IP Address (for desktop computers).
First of all, to check your public IP address (used for communicating with servers, etc.), you can use curl command. Open up a terminal and enter the following command:
It will return your IP address with no additional bulk information. I would recommend being careful when sharing this address since it is the equivalent to giving out your personal address.
Note: If curl script is not installed on your system, use sudo apt install curl to solve the problem, then try again.
Checking IP address in Kali Linux [GUI Method].
If you are not comfortable with the command line, you can also check your IP address graphically.
Open up the Kali Linux Applications Menu (Show Applications in the bottom-left corner of the screen) and search for Settings and click on the icon: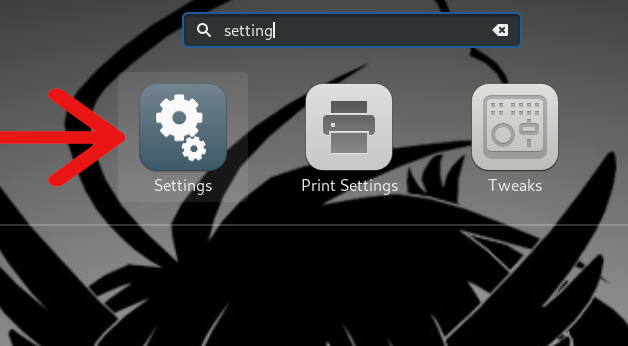 A Setting application should open up, Go to Network: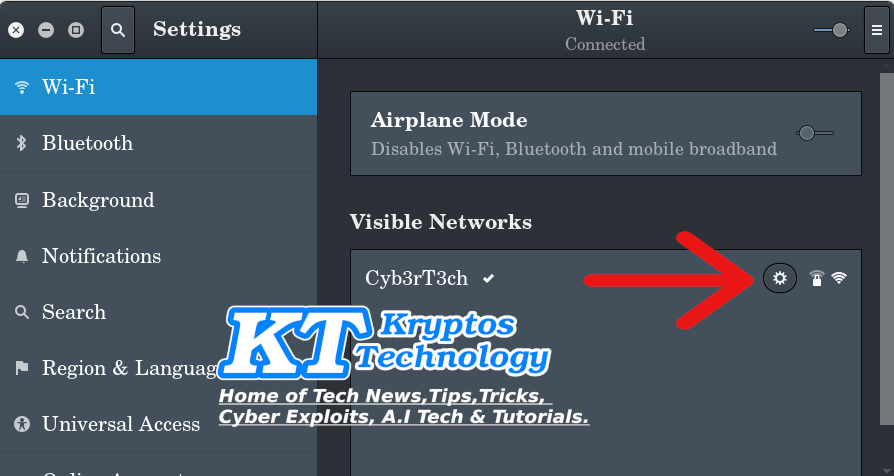 Pressing on the gear icon next to your connection should open up a window with more settings and information about your link to the network, including your IP address: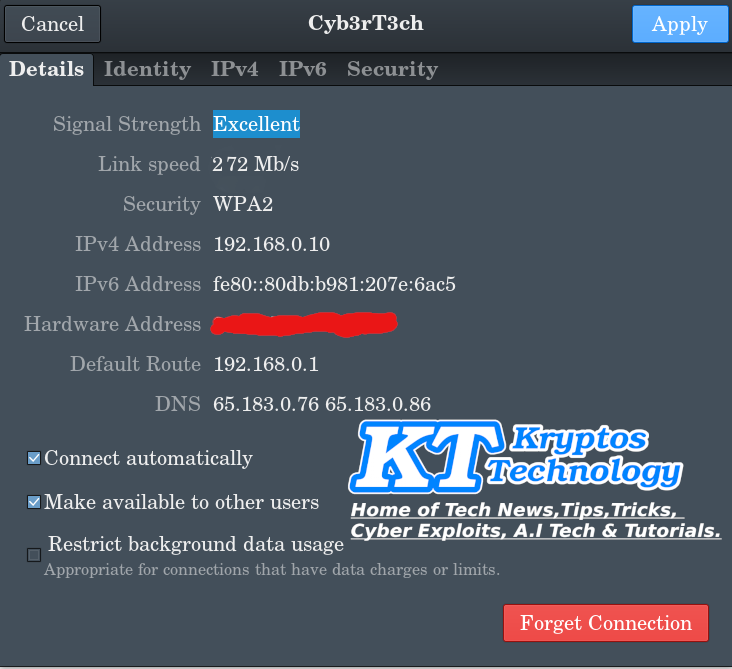 Summary
In this article, I went through the different ways you can find your IP address in Kali Linux, as well as giving you a basic overview of what IP addresses are and why they are so crucial for us.
I hope you enjoyed this quick guide. Let us know if you found this explanation helpful in the comments section!