Tracking Geo-location from images.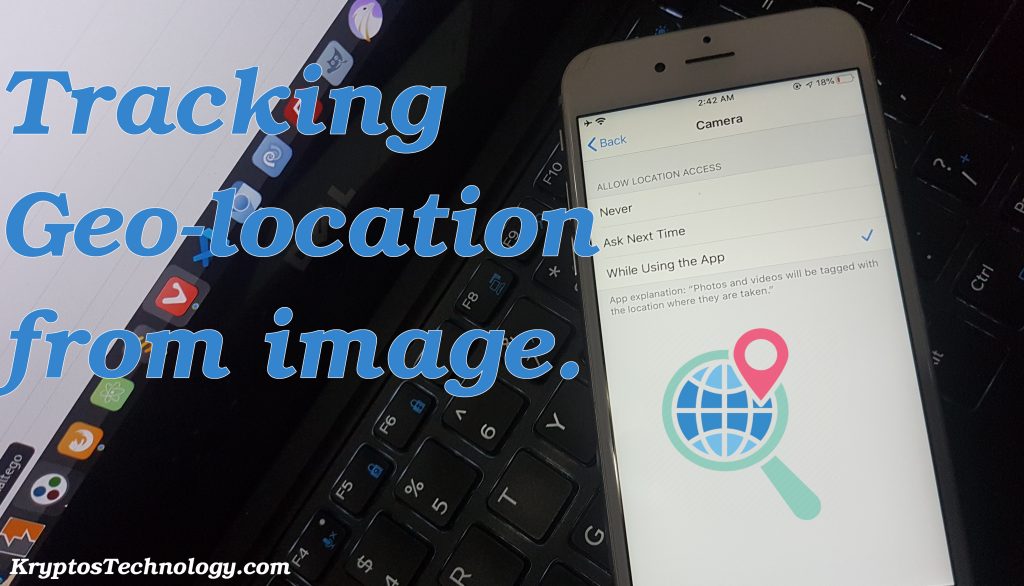 In this article we will be focusing on the collection of metadata from photographs(Image/picture), also extract GPS coordinates from a normal image which can be done on any computer or online from numerous amount of website offering the service ( please read the full article before attempt to analyze images on any website, so you're aware of what info you will be giving the site owner or government).
L
ike most pictures, people post on Instagram, Facebook, and snapchat, they don't realize they're just giving away whatever social media site
their location data, camera type, phone model, software info, and GPS coordinates, So today we will be showing how Tracking Geo-location from images is possible.
What is Metadata?
Metadata is the information that is created for every file's format.
For example, metadata of a file will contain, last time edited, device model, Camara type, date, and time when the file created.
The metadata tags defined in the Exif standard
Date and time information: Digital cameras will record the current date and time and save this in the metadata.
Descriptions.
Copyright information.
Camera settings: This includes static information such as the camera model and make, and information that varies with each image orientation rotation, aperture, shutter speed, focal length, metering mode, and ISO speed
Software version
About Geolocation
Within the year 2014, many cameras and most mobile devices have a built-in GPS receiver that stores the location information within the Exif when a picture been taken.
Some other digital devices have been shipped with a separate GPS Receiver that fits into the flash connector, by using map and software mapping.
Geotagging is the name giving to the process, which adds a device geographical information to a photograph. Photo-sharing communities like Panoramio or Flickr equally allow their users to upload geocoded pictures or to add geolocation information online.
Privacy and Security
Since the Exif tag contains metadata about the photo, it can pose a privacy problem.
For example, a photo taken with a GPS-enabled camera can reveal the exact location and time it was taken.
Also, put into consideration that the metadata extract from a photograph can be used to carry out a surgical attack on victims,
which include using exploits that are designed for a device software version and phone model type.
Many users may be unaware that their photos have been Geo-tagged by default in this manner.
You may also like: Android Antivirus Apps Are fake and Ineffective to a virus.
Tracking Geo-location from images to know where it was taken.
Extracted Metadata from Image
Forensics analysts will get information about the mobile model, make, sensing method, bits per sample, etc. You can use online tools to analyze Exif data for your Image.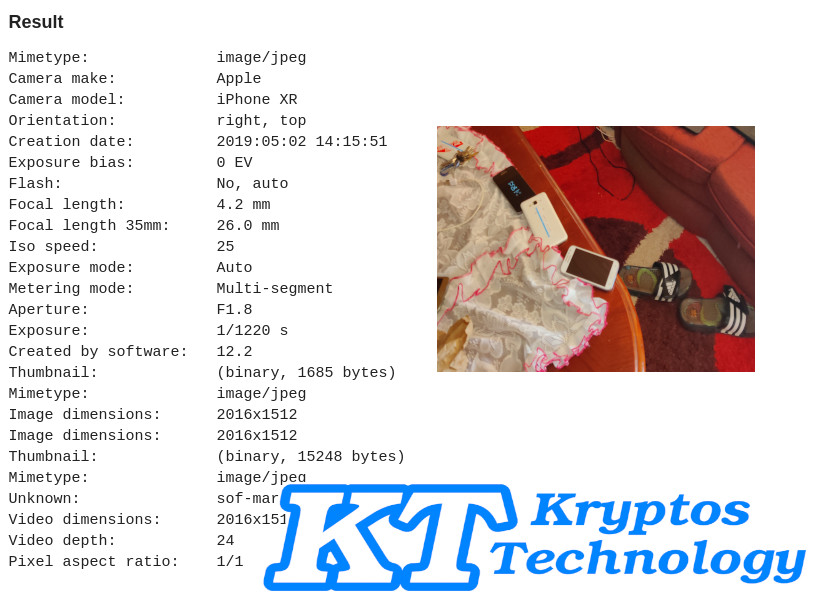 Image GPS metadata.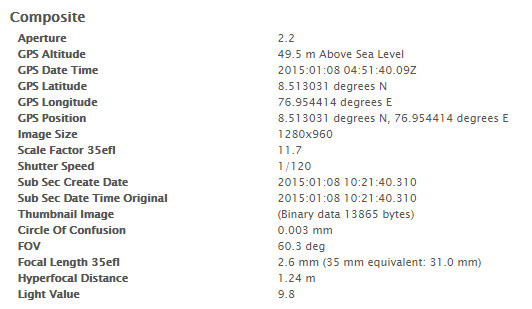 Exact Latitude and Longitude and GPS Position For Image, you can also use an online like geo-image website to analyze Image.