WhatsApp start working on dark mode for Android Users.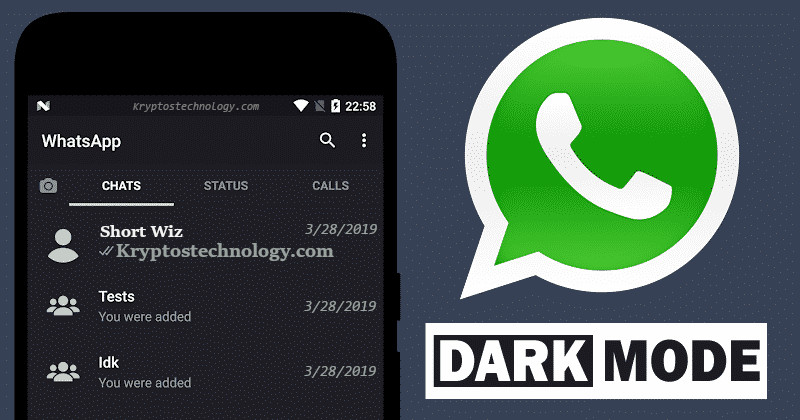 WhatsApp world most popular messaging service app will soon to be the latest to join the list of apps which offers a dark mode feature for its users both IOS and Android in the near future.
T
he Team over
WABetsainfo
have discovered that WhatsApp is currently undergoing the testing phase of dark mode feature which will release for its user in the near future. The website also stated that late last year October similar dark mode feature was spotted for IOS devices is also undergoing testing.
WhatsApp Dark Mode Testing Beta Version 2.19.82
The Dark mode feature was found while WABetaInfo team was digging through the source code of WhatsApp 2.19.82 beta update. The feature is currently under the development phase which only works in settings, please note that feature is not available of everyone even if you install the latest beta version of WhatsApp on to your device, not be able to test the feature out.
The screenshots below WhatsApp has recently made few neat adjustments to its UI (User Interface) with the setting section of the application to ensure the compatibility of future dark mode feature.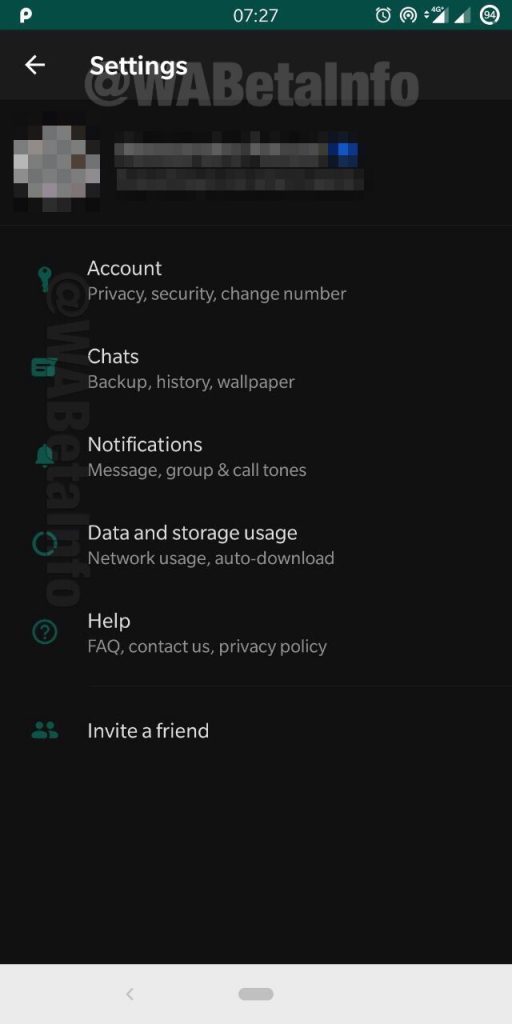 You also Like an answer to this question: Does my android Antivirus actually works ? find out here.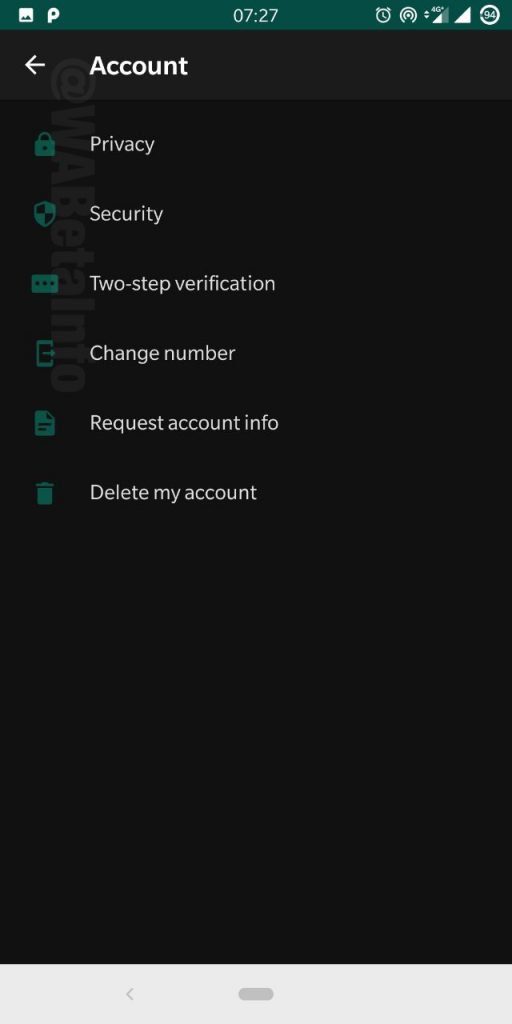 Spoiler alert based of the screenshots shared by WABetainfo, it appears that the dark mode feature will be using a very dark color instead of a pure black, but its currently under development not officially so this may change in the coming future upon release date which is unclear, so users should expect changes.
You may also like: WhatsApp Status may soon be displaying ads
The development of phase of dark mode for what hasn't seen the light of day as yet which meant both iOS & Android users got to be patient, it may take awhile before it officially rolls out to the public, However, based off recent report and screenshot released by WABetainfo, iOS users may get dark mode before android.
Last year WhatsApp 2.18.100 update for iOS last year showed the Dark Mode feature working in the main chats as well as conversation screens.
Are you looking forward to the Dark Mode feature?