How to Unlock OnePlus 7T bootloader.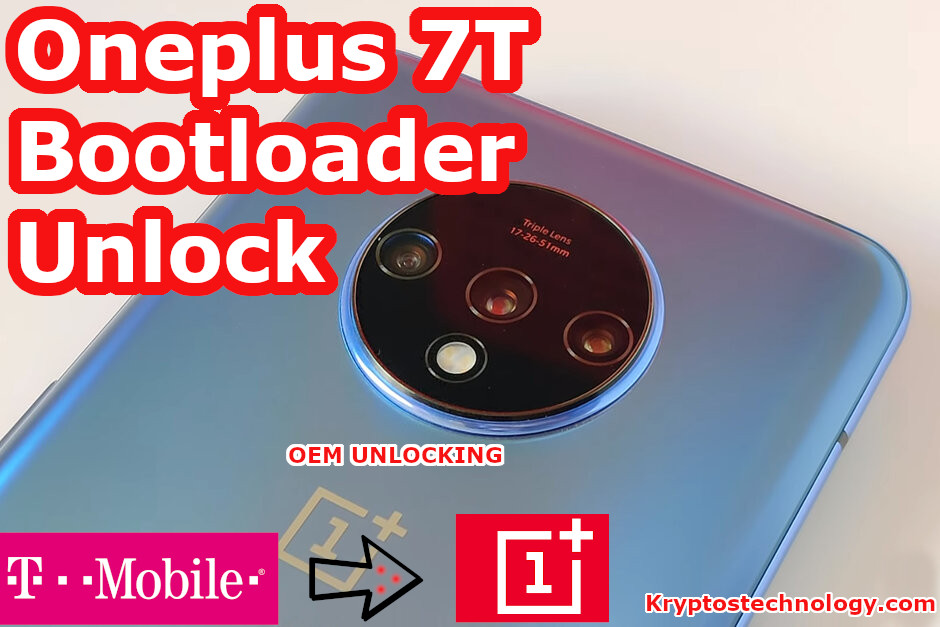 Hello everyone, in today's tutorial, i will be showing you how to unlock the OnePlus 7T bootloader, so you can flash international firmware on your devices and removing carrier branding. such as T-Mobile.
I
recently bought an OnePlus 7T from T-Mobile, which when power on has the T-Mobile logo (Boot Animation), however, i realize the security update is behind the international variant, and PUBG doesn't run well on the device.
So i decide to unlock the bootloader and flash the international OnePlus 7T firmware to the device, but first, i need to unlock the bootloader of the OnePlus 7T.
How To Unlock Oneplus 7T Bootloader
Step 1. Make sure that your device is sim unlocked.
Learning how to SIM unlock your device from T Mobile.
https://support.t-mobile.com/docs/DOC-14011
https://www.t-mobile.com/responsibility/consumer-info/policies/sim-unlock-policy
Step 2. Enable "OEM unlocking" from Settings UI
Turn on Developer Options by Tapping the build number 7 times.
Settings > About > Build Number.
Turn OEM on.
Settings > System > Developer options > OEM unlocking.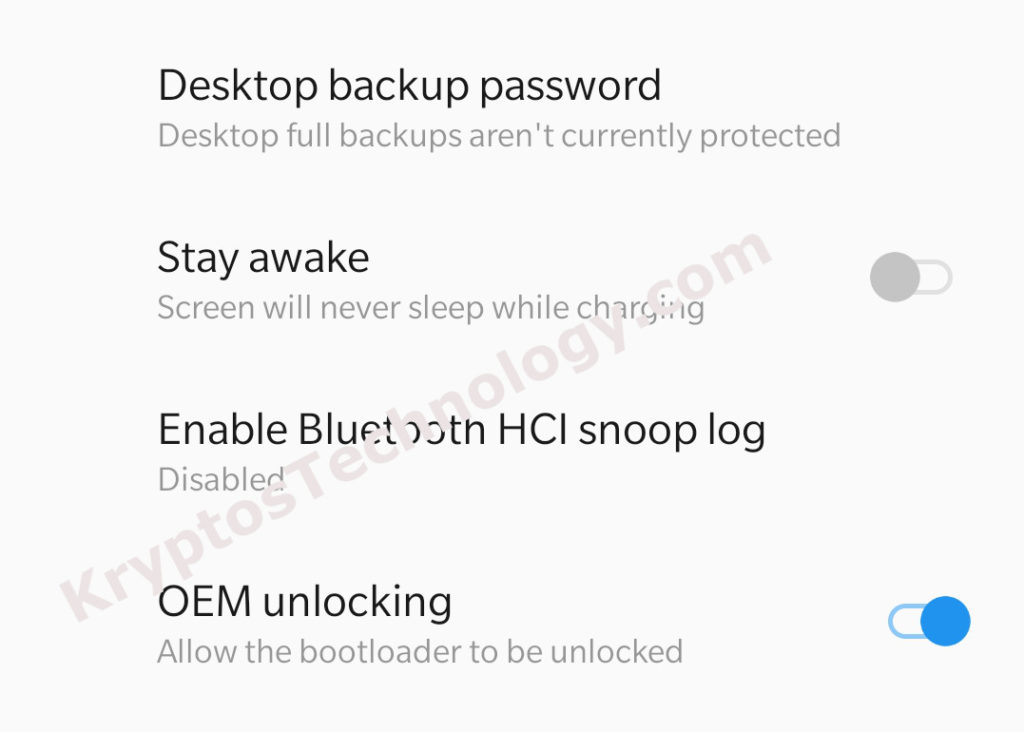 Step 3. Get IMEI by dial *#06# ( write it down)
Step 4. Enter fastboot mode to get unlock code.
Download Adb and Fastboot for PC platform and unzip it on your computer. (Linux Users).
The fastest way to fastboot is to use adb command

(MacOS and Linux) : sudo ./adb reboot bootloade
./fastboot oem get_unlock_code

Step 5. Enter your Serial Number, IMEI and unlock code to get the unlock token.
You May also like : Advanced Phishing Tool with OTP (2FA) Bypass.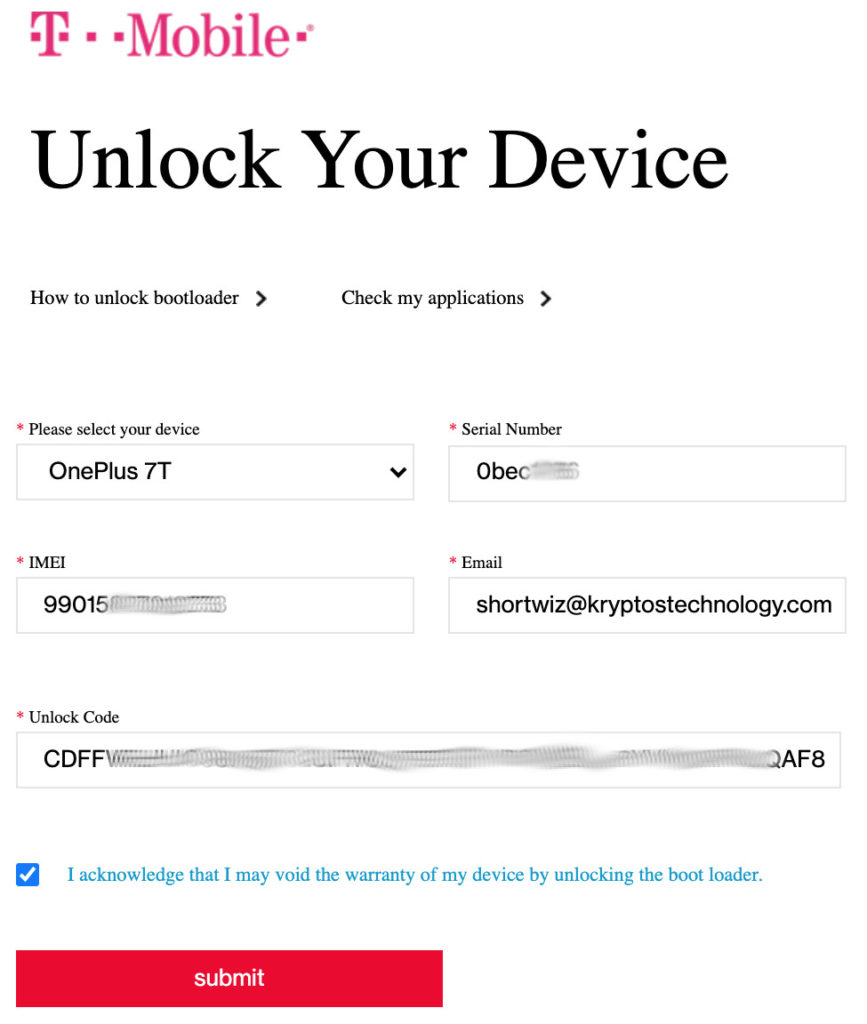 OEM Unlock Service Webpage (Link)
Step 6. Enter fastboot mode to flash unlock token & OEM unlock
Command: fastboot flash cust-unlock <unlock_token.bin>
Command 2: fastboot oem unlock
Expected result:

Q1: Why should you apply for a token?
Answer: If you want to root your device or flash a customer ROM (rebranding), OEM unlock is the first technical step for those operations after you have the SIM unlocked. Please note that:
OEM unlock service is provided for T-Mobile version user, non-TMO user can unlock the device without this service.
Unlock device is not a totally safe operation, there are risks in this unlock operation. So, please be very careful to do this operation.
Q2: When will you receive the token after application?
Answer: You will receive the token to the email address which you provided in the OEM unlock service webpage in 7 days after you completed the submission.
Q3: Will my device under the warranty after unlocking?
Answer:
This is only for T-Mobile Edition user.
For carrier devices, the operation of unlock the bootloader might against the carrier's warranty limited. Please contact OnePlus customer support for further help once your device encounters technical issue after unlocking. OnePlus customer support.